Board of Directors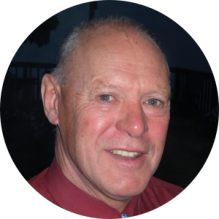 Paul Collard
I moved to Vanderhoof by choice from Bristol, England in 1972 and practiced dentistry here until 2015. I have never considered leaving, enjoying all the wonderful opportunities available here, that are the envy of all that visit.
My interests encompass cross-country skiing, and biathlon, flying my own aircraft, improving our airport and the usual boating, fishing and outdoor activities. The family of three children and five grandchildren in Prince George are also a daily contact.
I hope to see the community foundation grow over the years as residents realize their contributions can be used forever to improve life for all in the area.
---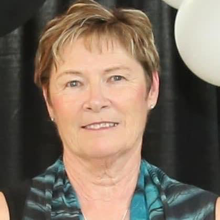 Kathie LaForge
My husband and I have lived in Vanderhoof for 43 years. It has been a great place to raise our two sons and I've had career and volunteer opportunities that I would never have had in a bigger centre. My work history has been in leadership, organizational management and community building. I am currently retired although previous work included being the Community Liaison Officer for New Gold Inc. – Blackwater Project, Economic Development Officer for the District of Vanderhoof and I worked for Service Canada for over 30 years as a Program Officer, Employment Officer and Office Manager.
I am also on the Board for the Nechako Kitimaat Development Fund Society and have held various other volunteer roles over the years.
I have seen the opportunities that Community Foundations have brought to other communities and believe that we can do the same here. We are a very giving community and we all like to see our donated funds coming back to help fill the needs right here at home. I encourage you to consider donating to this organization and together we can make Vanderhoof better today, tomorrow and forever!
---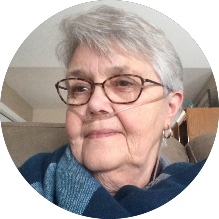 Linda Woodruff
Linda was born in Alberta and grew up in B.C. lower mainland. Her education and training in business management was put to good use throughout her career. She has worked for stockbrokers, hospital, and numerous small businesses.
Linda and her husband, Jim, moved north first to Terrace, then Prince Rupert, and 44 years ago they settled in Vanderhoof. While raising their two sons and working, she was very involved in the community. Linda held the position of President of the Nechako Figure Skating Club, Vanderhoof Curling Club and the Vanderhoof Kinette Club. For outstanding dedication and commitment, she was honoured with life memberships in both the Kinettes and NFSC.
In 1977 she started her real estate career and in 1980 she bought the company. Helping people is what realtors do and Linda enjoyed helping her many clients. She went on to become involved in regional and provincial real estate governing boards. She served as President of the B.C. Northern Real Estate Board and as director on the B.C. Real Estate Board. In 2008 Linda sold her company and retired.
Linda is enjoying retirement. Golfing, curling and travel all keep her busy. Her greatest joy is spending time with any and all of her 6 grandchildren.
Serving as Director on the Vanderhoof Community Foundation is her way of continuing to help make Vanderhoof a great place to live and work for all ages now and for all the years to come.
---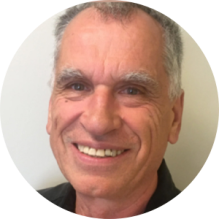 Ken Simon
Ken's family was raised in Vanderhoof. His children and grandchildren now work and reside in Prince George. "It is very rewarding to me to be in close proximity to my family and to be able to continue enjoying quality time with them. I currently enjoy the activities of running, no-contact hockey, playing pickleball, biking, fishing and hiking and whatever other outdoor activities that may interest me at the time.
Ken earned his Bachelor of Commerce at the University of Alberta and articled as a student of Chartered Accountancy in Prince George. He moved to Vanderhoof in 1984 to start a new accounting business, as Owner and President of Kenneth B. Simon Corp. The business grew over the years and with his staff offered a wide base of service in the areas of accounting, audit and business consulting to individuals, corporations and not for profit societies including personal income tax, corporate income tax, estates and trust taxation, sales taxes and registered charity tax returns. Although his accounting office was in Vanderhoof, the business served clients in Prince George, Fort St James and throughout British Columbia including Fort St. John, Smithers, Burns Lake, Vancouver and Victoria. Ken officially retired in 2016 after having sold his business to MNP.
Ken's many volunteer activities have included director, treasurer or president positions in Vanderhoof's Rotary Club; Airshow Society; Chamber of Commerce; Duck's Unlimited as well as Kinsmen and Curling Clubs. Ken's strong desire to give back to his community is demonstrated as he continues serving with his skills as a Chartered Professional Accountant in the role of Treasurer for the Vanderhoof Community Foundation.
---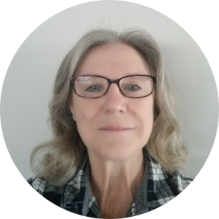 Karen Andros
I was born in New Westminster and my family moved to the north in 1968. I moved to Vanderhoof and worked in Fort St James for Canfor, Pope & Talbot and then Conifex. I retired from Conifex in 2018 and thoroughly enjoying this part of my life.
I have 2 sons and a grandmother of 2 boys and 2 girls. I was a director or the FSJ Community Foundation for 4 years so once retired was happy to become a Director of the Vanderhoof Foundation.
My Husband John and I love to hunt, fish and going to the mountains with our horses and pack horses is always exciting. I love living in Vanderhoof and looking forward to seeing the Vanderhoof Community Foundation grow and enhance this beautiful community.
---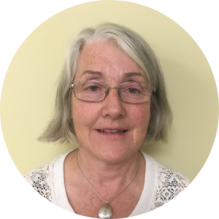 Mary Burkholder
I am a wife, a mother of three and now a grandmother to three delightful grandchildren.
The Nechako Valley has been my home for the majority of the 39 years I have spent in Canada, having emigrated from the UK as a brand new teacher. I spent many years teaching various grades of elementary students, in a variety of schools. i consider myself a lifelong learner and in 2012 I completed my Masters of Education. I have been a volunteer with many different organizations including Girl Guides of Canada, Nechako Waste Reduction Initiative, Cross Country BC, Neighbourlink and Act II Thrift Store.
My husband Richard and I are now enjoying our retirement years. I spend considerable time reading, knitting, cycling, camping, hiking, and travelling. We feel fortunate to call Vanderhoof our home. It is a caring community and I feel privileged to be part of the Vanderhoof Community Foundation. It is so rewarding to be able to give grants to projects which enhance our community and to provide citizens with a way to make a long lasting contribution to our community through their donations. I believe it is an exciting time to be a member of this organization as we begin to provide grants and thus make tangible contributions to further enhance our growing, vibrant community.
---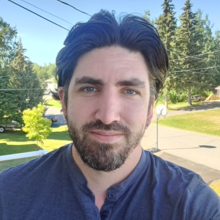 Jeff Craig
I have been living in the North since I turned 21, and Vanderhoof since 2013.
My wife and I have both been working in the community since we moved here, myself as a millwright/machinist, and my wife as a nurse. Since then we have started a family with two young children. We all have grown to love this town, and the diverse community that calls Vanderhoof home.
I currently am a member of the Good Neighbours Committee, as well as volunteer with the local Air Cadets. I enjoy giving back to the community, and I am honoured to join the Board of Directors for the VHCF.
---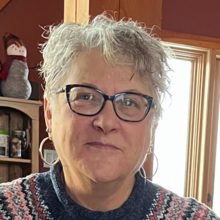 Julie Hodson
I have lived in Vanderhoof most of my life. I immigrated with my parents in 1962 from Oregon. I completed my grade twelve at NVSS and married Ron, who also was an Oregon transplant. We took out our Canadian citizenship, began a family and established our logging business.
Being the employer of upwards of 25 people, we were always mindful of the impact that we had on the economic health of Vanderhoof. It is with that same sense of responsibility that I chose to serve on this board.
I am also currently on the board of directors with Vanderhoof Library. I have volunteered with the Terry Fox Run, the hospital auxiliary to St. John hospital. I held positions in Vanderhoof ringette, and was the convenor of the small exhibit building at the Nechako Valley Exhibition for two years.
I am happy to serve my community through the Vanderhoof Community Foundation.
---